Our service to motorhome sellers
Our service to motorhome buyers
So what would your role as a Motorhome Depot broker be and what do you actually do? The easiest way to explain what we do is to say that we are estate agents for motorhomes. When you want to sell your house, you phone an estate agent. In the same way, when our customers want to sell their motorhome, they phone us.
Another way to describe your role as a broker is as a problem solver. If someone wants to sell a motorhome, they have traditionally had two choices: to sell to a motorhome dealer, or to try and sell privately. Even if they can find a dealer that is buying used vehicles at that moment, and the dealer actually wants what they have, the owner will only be offered a low trade price. And as for selling privately, think how difficult it is to sell a car privately and then times that by ten! As well as all of the hassle of photos, descriptions and up-front advertising costs, an owner is trying to sell a niche product to a small market and it rarely ends successfully. Many owners simply don't want to take the home security and fraudulent payment risks of trying to sell privately.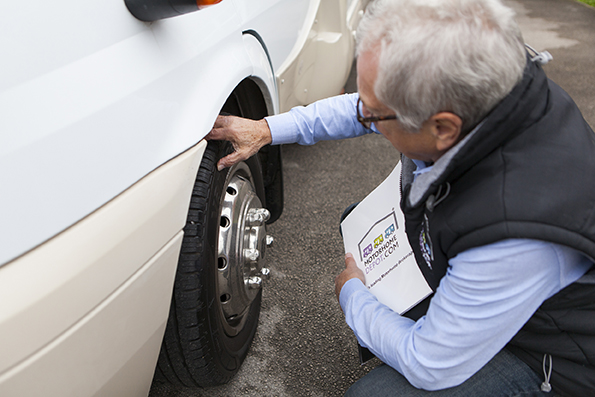 Now, imagine how pleased our customers are to see you when they discover that there is a third alternative , with no up-front costs, no security or payment risks and you do all of the work for them on a no sale, no fee basis? You can see why our customers love us and why our business is so successful.
The process is just like an estate agent. You will visit the client, taking a lot of images of their motorhome, take a description and advise them on price. On returning home, you will upload the details to our website and the description is then also automatically uploaded onto to the best commercial motorhome sales websites, giving your client the widest possible coverage.
All enquiries for the vehicle come to you and again, like an estate agent, you will arrange viewings, field all offers and carry out all negotiations for your client. When a sale is agreed, your accounts support team at head office will deal with the financial transaction, so that the owner receives payment before releasing the keys, the buyer knows they are buying securely and you know you will receive your commission.
It's not difficult to see why we have so many happy customers. Your seller has gained access to the widest possible market to get the best price on a no sale, no fee basis without doing any work. Your buyer has been able to find exactly the right motorhome, at the right price and buy securely without wasting time chasing around the country looking at wrongly described vehicles. A win-win for all!